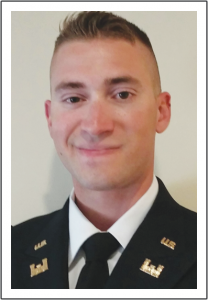 After the generosity and kindness that has been shown to me the last several years during my undergraduate experience, I wanted to take the time to thank you for choosing me to be a Block Electric Scholarship recipient.
Besides graduating from Loyola University Chicago, I also received my commission into the United States Army Reserve as a 2nd Lieutenant.
While the United States Army bestowed a sizeable scholarship upon me, it did not cover everything. The Block Electric Scholarship assisted me greatly with the remainder of what I owe. As I begin to pay my student loans, I can say with confidence that the scholarship softened the blow of debt. I am extremely grateful for the gift I received for several years.
Similar to the support my father has received from this company over his many years of employment, I have seen similar kindness from the same organization.
While every man makes his life his own, he must remember the people that helped get him there. Keeping that in mind, I thank you.
—Gary M. Jones