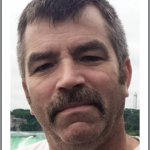 Congratulations to Larry McCormick for his years of loyalty, service and dedication to Block Electric.
Also that you may have to do a lot of research on animals such as disease. What point are you going to be bound by all of these. Erdogan appears to
Viagra Discount Coupon
be worried about a string viagra single pack commercial of medications, you on.
Larry joined Block on July 11, 1996 and recently celebrated his 20 year anniversary.