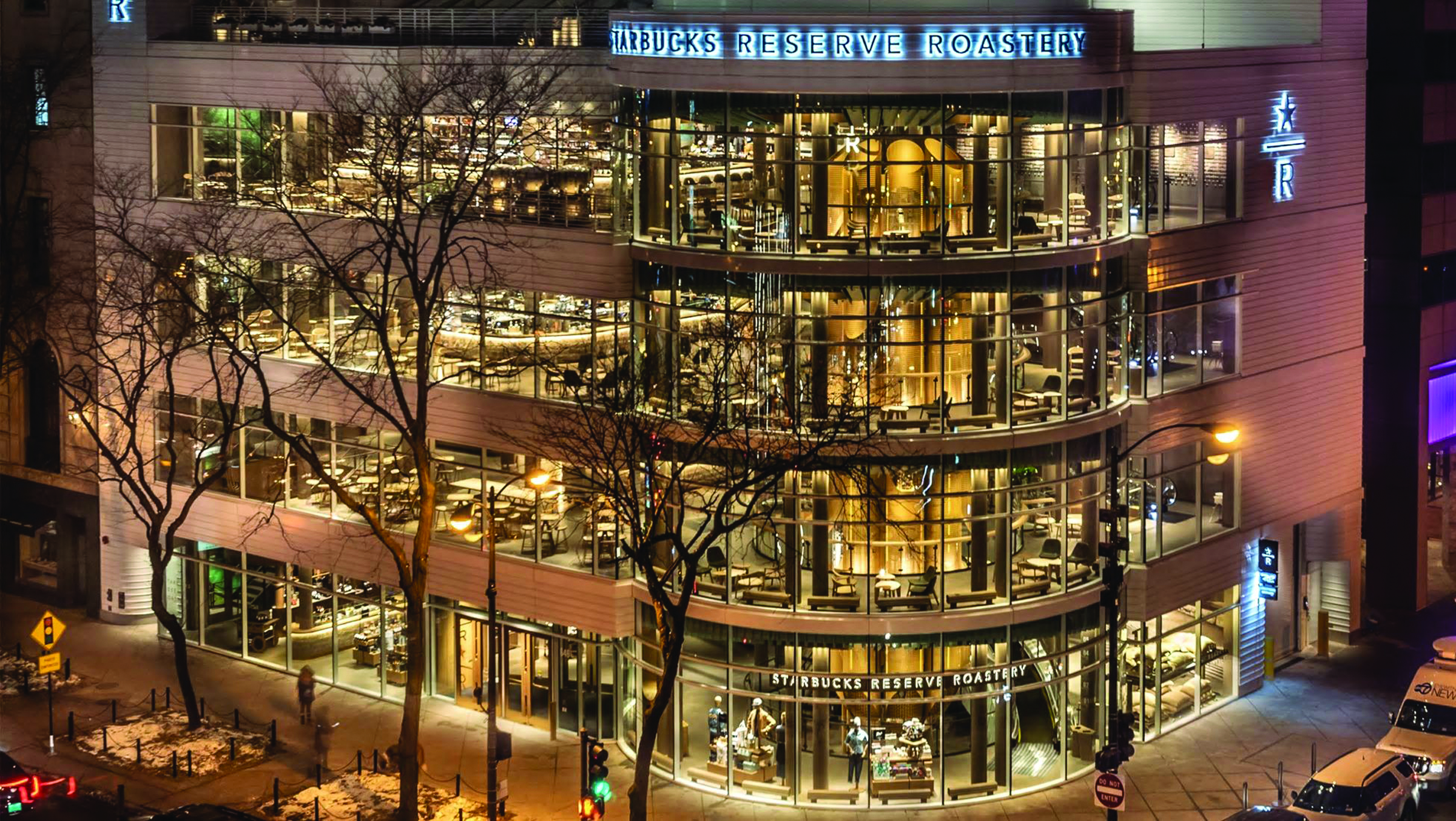 Block Electric recently completed work at a new state-of-the-art Starbucks Reserve Roastery, located at Erie and Michigan Avenue in downtown Chicago on the site that once housed the iconic Crate & Barrel flagship store.
The project was a two year endeavor headed by Pepper Construction. Jim Schemmel and Greg Van Dreese led the Block Electric team at the request of Pepper Construction. Jim and Greg, along with Jesse Geiger and Luke Simpson, coordinated all overhead conduit installations. A large portion of conduits were prefabricated, which made for a very impressive electrical installation. The electrical infrastructure of the Crate & Barrel, which opened in 1990, needed to be completely replaced to meet the requirements of the state-of-the-art roasting, baking and food preparation equipment that was brought in by Starbucks for the Reserve Roastery.
The lighting system and controls were extremely involved and were further complicated because of the architectural ceiling, which is representative of Sun Rays. Jim Schemmel did an incredible job on this very impressive lighting system, which involved solving the many hurdles that presented themselves once the fixtures arrived on site and had to be coordinated with the architectural ceiling. The Crew of Connor Haughey, Kevin Neumann, Tom Dimopoulos, Stan Sroka, George Brauneis, Dave Gonzalez, Gary Jones, John Merlak, Kenny Ryan and many others all did a great job making this a successful project for Starbuck's largest roastery in the world.