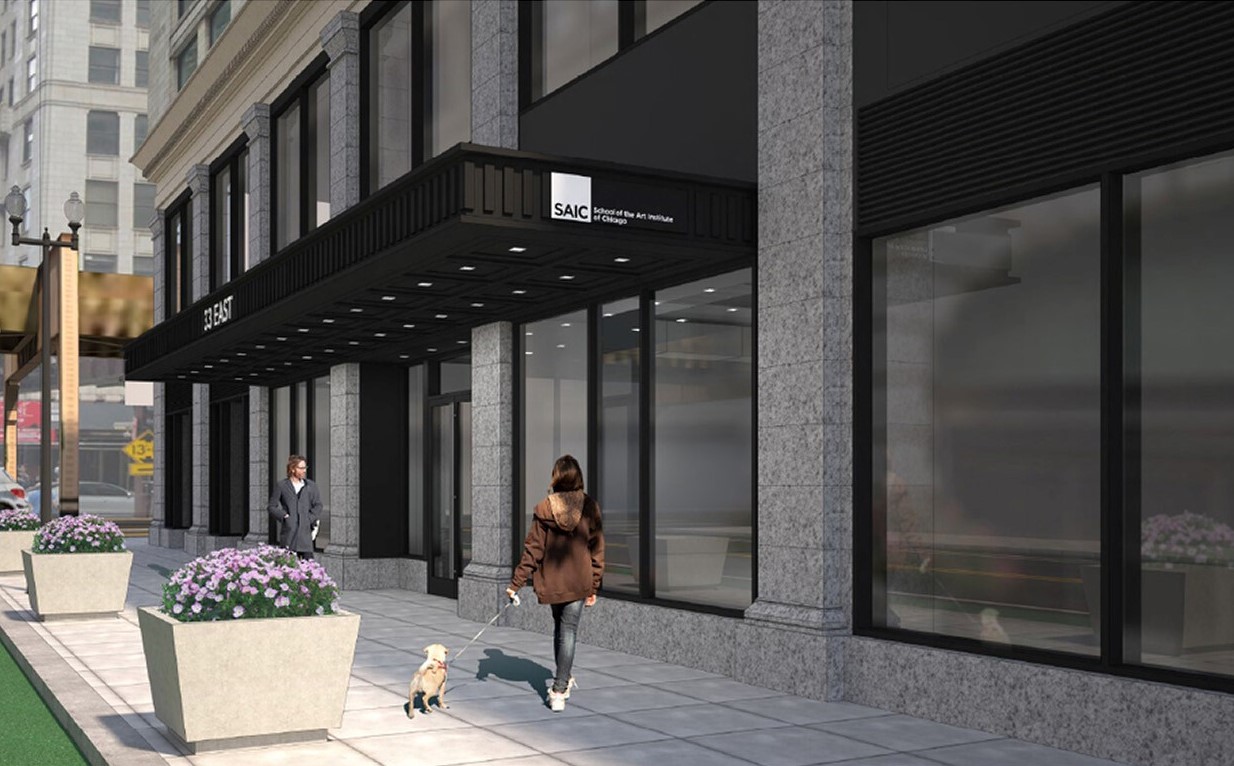 Successfully completing an interior buildout project on time during the COVID-19 pandemic was a huge accomplishment for Block Electric, one that delighted a long-time customer, the School of the Art Institute of Chicago.
The four-story, 62,000 square foot space at 25 E. Washington in downtown Chicago opened to the public on November 13 and features the work of acclaimed artists and emerging talent. The complete buildout offers 26,000 square feet of public art galleries, 60 individual studios for SAIC's graduate students, three critique spaces, offices, and a student lounge and work area. The project allowed SAIC to relocate its art galleries, Exhibitions and Exhibition Studies offices, and graduate student studios from the Sullivan Galleries at 33 South State Street, where they had been housed for a decade.
Block Electric was fortunate enough to have worked on the original Sullivan Galleries in 2010, along with the new 25 E. Washington galleries, under the supervision of Joe Weiszhar and Greg Van Dreese both times. Joe and Greg were assisted by a great cast of foremen including George Brauneis, Dave Gonzalez, Greg Blaszinski, Kenny Ryan and Howie Ridder.
The SAIC interior buildout was yet another successful project completed by everyone involved for a wonderful long-time customer.