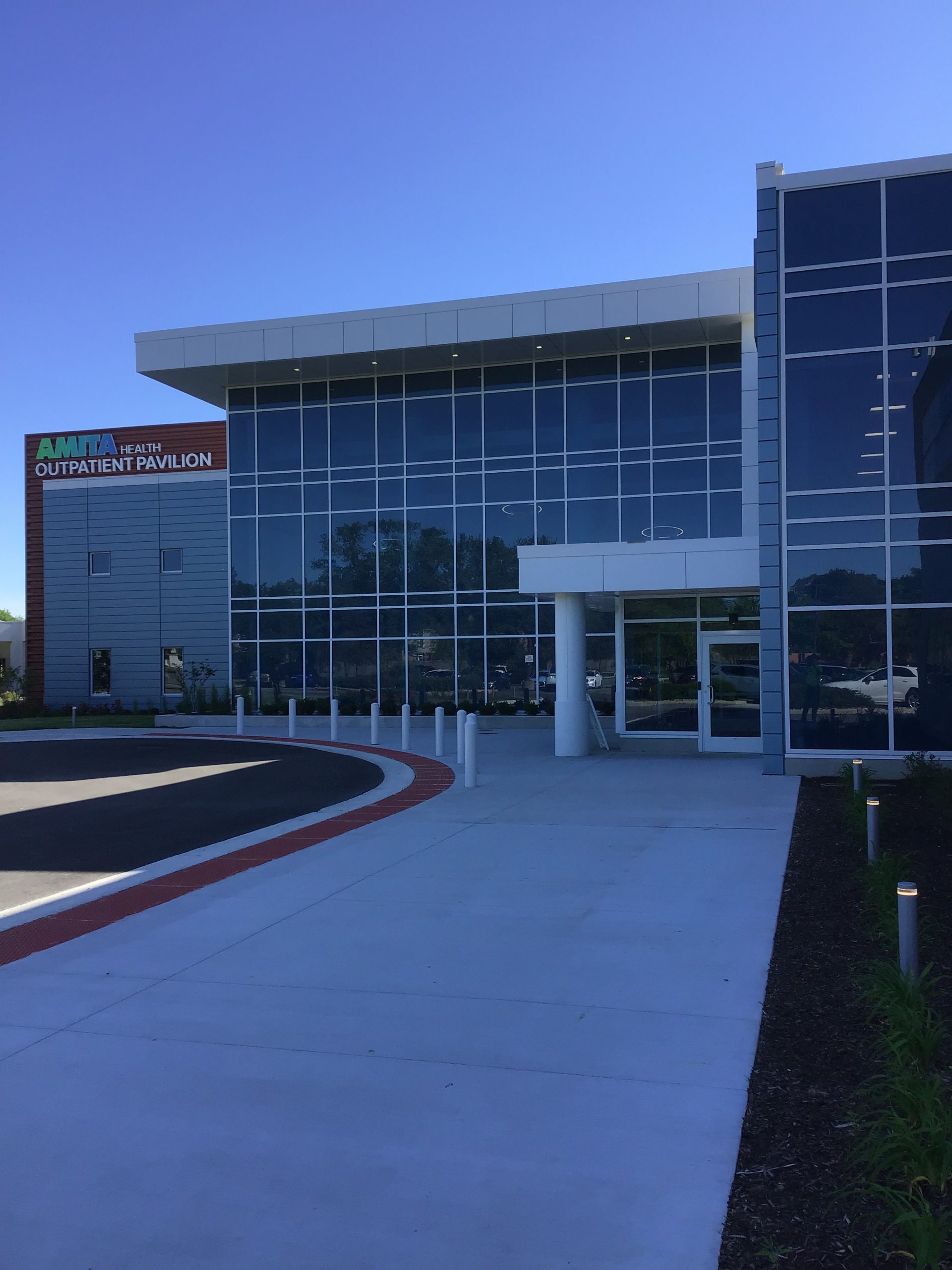 The LaGrange Outpatient Center and SPD Renovation was a two year project that included a new Main Lobby, Registration area, Cardio Testing, Cardio Vascular and Heart Failure Clinic, 6 Operating Room's, Pre-Op, and Post-OP beds and site work along with the renovation of the Sterile Processing Department. The project began in June of 2018. The Outpatient Center was completed in the Fall of 2019 and the final phase of SPD is scheduled to be complete in August of 2020.
Steve Sansone and Dustin Ritter led a crew of Block Electric workers while dealing with an aggressive schedule and many obstacles when trying to tie into existing systems, but managed to keep the project moving forward and on schedule. Nick Dickson was a key player on the fire alarm system and Richard Biel took lead on the switchgear and feeder installation, which had its challenges.
"The project included an addition as well as many phases within the hospital, so coordination was extremely important to not interrupt the daily functions of the hospital," John Leyden said. "The project called for installing new feeders in the existing corridor ceilings which wasn't feasible due to the limited space so MI cable was installed along the roof as a resolution to this issue. The project utilized BIM and took full advantage of the pre-fabrication shop."
The key players working on the project included Steve Sansone, General Foreman; Dustin Ritter, Foreman; Jesse Geiger, BIM Coordination; and Luke Simpson, Pre-Fabrication. The clients were AMITA Health Adventist LaGrange Hospital and Walsh Construction, who Block Electric has partnered with for numerous projects over the last couple of decades and includes major utility infrastructure upgrades, the Patient Bed Tower project and Emergency Department Expansion.
"We've had a good working relationship with LaGrange Hospital and Walsh Construction and try to build on that relationship with every new opportunity," Leyden said. "The BIM Coordination worked out extremely well thanks to Jesse, and Luke came through as usual on the pre-fab end." The General Contractor's Superintendent and project management team, along with the hospital construction team, were extremely impressed with Steve Sansone and his crew.
"Steve and his team were able to identify potential problems early and offered solutions that helped keep the project on schedule," Leyden said. "Preparation and planning was key to making this project successful and Steve and his crew didn't miss a step. Phil Casto was able to provide a consistent crew for Steve and the additional help he needed to avoid falling behind when the phases were overlapping. It takes a total team effort from the office personnel to the field workers who are essentially making it happen day in and day out and I couldn't be more privileged to work with these individuals."