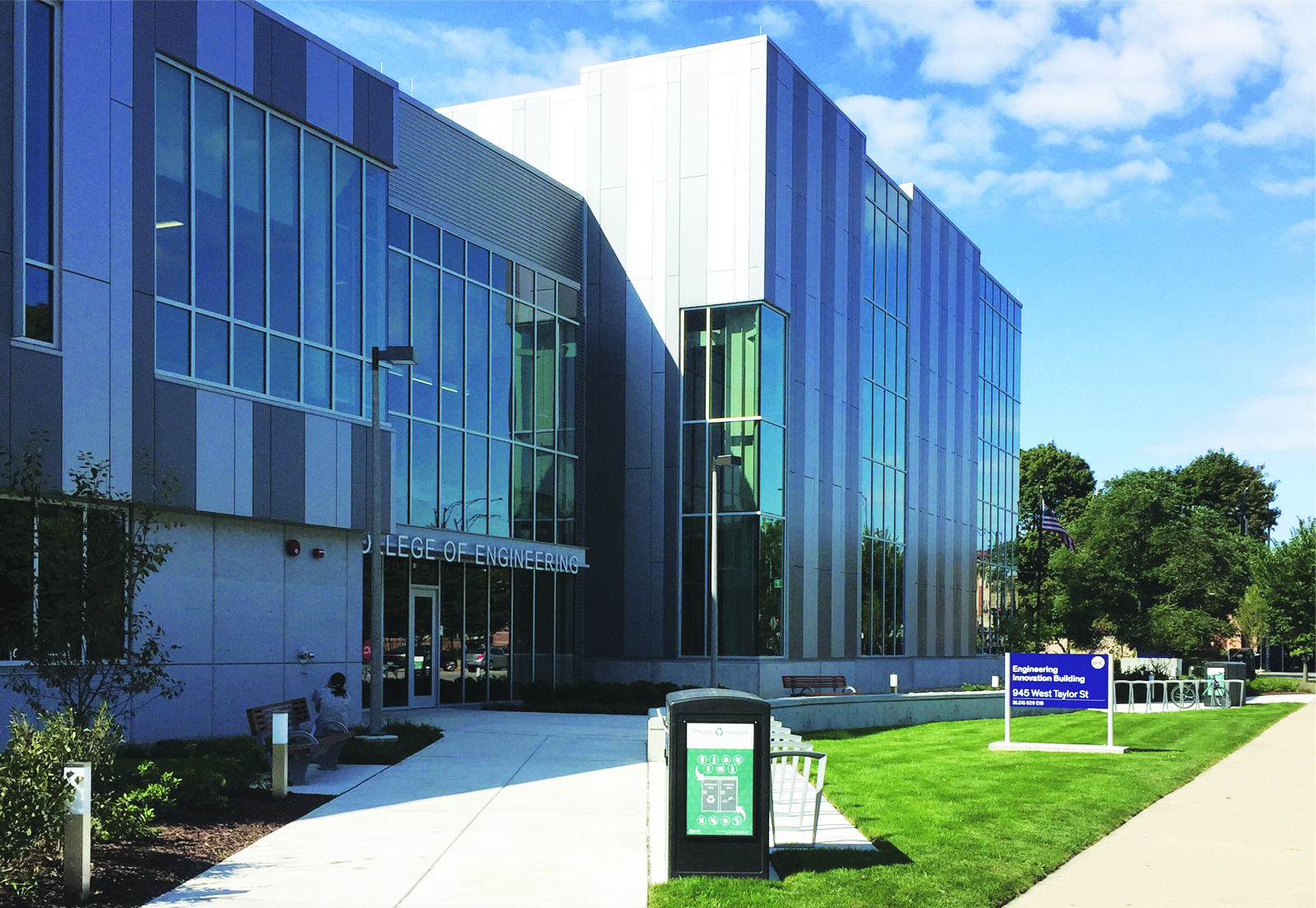 Block Electric recently finished the new 57,500 square-foot Engineering Innovation Building at University of Illinois Chicago campus. This 18 month project was supervised by Jerry Martin. The building will house engineers investigating phenomena on a scale from the very large—bridge and highway components—to the exceedingly small, such as nanoscale components that will drive the next generation of thermal batteries.
The chemical engineering and civil and materials engineering departments will occupy the new building, which is home to the Chicago area's only high-bay structural research laboratory, which enables engineers and industry professionals to develop and test large and heavy infrastructural components. The chemical engineers in the building will continue to lead research work on projects including developing artificial leaves that take carbon dioxide directly from the atmosphere to make synthetic gas, microbial fuel cells, and cancer detection technology that uses microfluidics devices.
The $43 million building at the corner of Morgan and Taylor Streets highlights UIC's investment in its rapidly growing engineering programs. Enrollment at the College of Engineering has almost doubled in the last 10 years to more than 5,000 students.